You are so Strong and Brave
We may earn commissions for purchases made through links on our site. Learn more on our about us page.
During our lives, we doubt ourselves. We doubt ourselves because of all the adversities that we go through. It can be with how we grew up, lack of self-confidence, or something that makes us doubt ourselves.
But you should know that even though you doubt yourself sometimes, you should remember that you're stronger than you think you are. Only you know how you feel, and only you can be brave enough to tackle things in your life.
Do you need more encouragement? Then you're in the right place because we'll show you how to stay strong and brave, even during the toughest times below.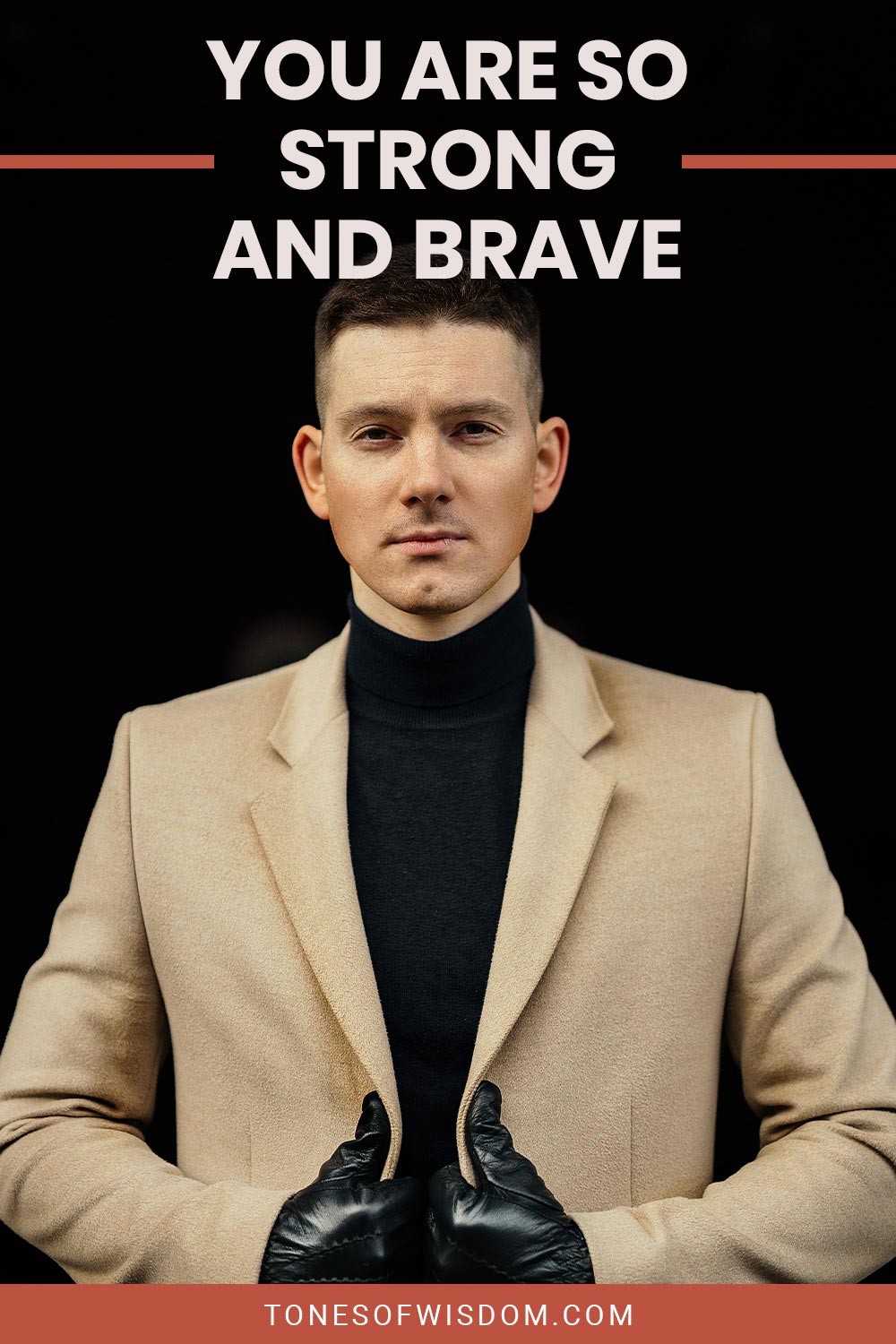 How To Keep Complimenting Yourself for a Long Period of Time?
Self-doubt can easily take over our minds. So it's easy to not think anything positive about ourselves for a long time. But, did you know that if you self-compliment yourself, your self-esteem and confidence go up?
Of course, it's easier said than done, but it's true.
Here's how to give your compliments from time to time so that it works long-term:
Look at yourself in the mirror
Looking at yourself in the mirror is probably one of the first things you do in the morning. This is the opportunity to tell yourself that you are good enough and that no one can take away your confidence.
Accept the compliments
This is, of course, easier than said, but accepting compliments is a good thing. This means if someone says that you do a good job, you could say, "Yes, I know I do a good job, and I'm always happy to take on the task."
Read inspirational quotes every day
This helps some to remember to stay strong during times that are difficult. In addition, inspirational quotes found online can show that you should acknowledge your compliments.
Why Is it Important to Keep Telling Yourself Words Like These?
It is important to tell yourself positive words regularly because it'll help build up your self-confidence. It'll also help build up your self-esteem when you see these words. That's why it's important that you try to compliment yourself whenever you can.
How Can You Practice Complimenting Yourself?
There are many ways that you can practice complimenting yourself so that you can gain self-confidence. You can try the following for practice:
Talk to yourself
Sometimes, talking to yourself can be the best way of complimenting. Besides, a little pep talk goes a long way!
Have an inspiration board
Having a board that lists all the outstanding traits about yourself and your goals can be a good thing. You can look at it and practice complimenting yourself often.
When Is It The Best Time to Call Yourself Strong and Brave?
The best time to say you're strong and brave is when it seems things are going rough. Maybe you've failed at something. Maybe you're going through relationship problems. Perhaps you are going through grief.
Whatever the reason, it could be the best time to call yourself strong and brave. In the end, the only person who believes that you are yourself. No one else will if you don't believe you are strong and brave.
What is The Best Place to Tell Yourself Words of Encouragement?
You can choose the place to practice telling yourself words of encouragement. It can be in private. You can also choose to do so when you're in a public place, such as giving a speech about yourself.
It is entirely up to you about what you are comfortable telling yourself, words of encouragement.
Final Thoughts on Encouraging Yourself
Encouraging yourself that you are strong and brave is a big step. It means that you are overcoming your fears of self-doubt. But, with some practice, you can reassure yourself that you are good enough for whatever you put your mind to.